< Back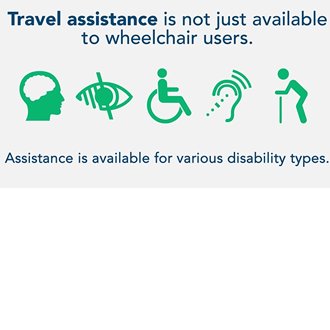 Rail Travel Assistance
Find out about the assistance available to disabled passengers travelling by rail.
You can book assistance online by completing the assisted travel form.


Or you can book assistance by contacting the train company that you will be travelling with - telephone numbers can be found on the National Rail website.