< Back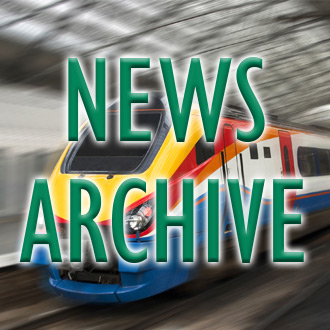 Try a train at Guildford station
Following the success of its 'Try the Train' days, South West Trains is holding another one to give would-be disabled passengers a chance to explore rail travel
The 'Try the Train' event at Guildford station on 14 April will highlight the accessibility of train travel for groups including disabled and older people, wheelchair users, people with visual or hearing impairments and those with learning difficulties.
Paul Bentley, Access and Integration Manager for South West Trains, said: "We are aware that transport plays a crucial role in people's lives but there are a number who lack the confidence or knowledge to travel by rail.
"Our 'Try the Train' events have proved both popular and useful to local disabled people and we hope more come along to find out about the service we offer."
The aim is to introduce train travel to disabled people who may not know the extent of accessibility on trains and those who have not used the train before. It will also provide a forum for regular users to discuss their experiences with South West Trains.
The event will provide information about rail travel, specific rail journeys, information about getting assistance during journeys and an opportunity to look around the trains South West Trains operate.
The event – running from 0930 to 1630 - is open to individuals, carers and local groups. Individuals are welcome to turn up on the day. South West Trains ask groups to book a place by contacting its Customer Service Centre by phone on 0845 6000 650, email customerrelations@swtrains.co.uk or write to: CSC, Overline House, Southampton, SO15 1GW.