< Back to offers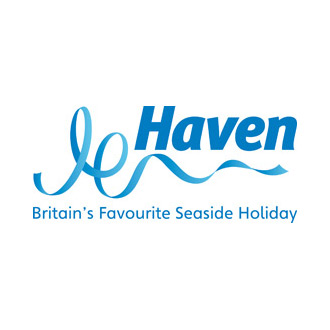 Haven Holidays
Save up to £50 on top of Haven's best public prices with your Railcard
Good times, great days
Save on Haven's best public prices as a Railcard member
Looking for a great holiday deal? Get down to the seaside and spend some family fun days together at one of Haven's 36 coastal parks - they have outdoor space and salty air by the bucket loads!
You'll find the perfect holiday home waiting for you at Haven – from cool caravans to Luxury Lodges, they have whole host of accommodation to suit everyone's needs including accessible units on each park. If you want to spend your holiday getting a little closer to nature, they've got some wonderful glamping options and touring and camping areas that allow you to enjoy everything the great outdoors has to offer without missing out on any luxuries.
Join in with their Nature Rockz activities or make a splash in the outdoor heated pools, or even their indoor pools on those not-so-sunny days. You'll find a mixture of slides, flumes, SplashZones and toddler pools plus lots of other water based activities like pool kayaking or the underwater AquaJets. There's so much going on at Haven's parks in 2017 that will keep mum, dad, kids and even the most stubborn of teenagers happy.
You can save up to an extra £50 on top of Haven's best prices as a Disabled Persons Railcard holder. Simply call 0333 202 5248 and quote Z_DPRAIL or CLICK HERE to book your break and claim your discount!
View full terms & conditions